EXCITING NEWS!!! - Click on photo below to view our first production (use password Filmanthropy1)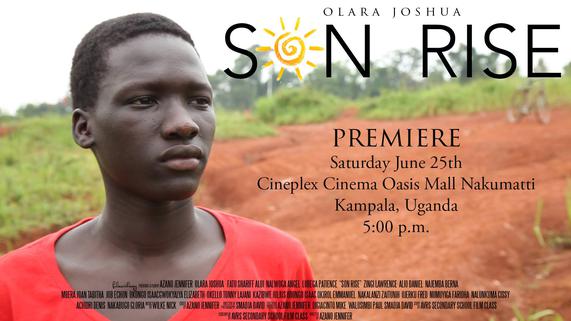 "Son Rise", the film made possible through the Filmanthropy initiative at the AVRS Secondary School in Mpigi, Uganda will premiere on Saturday June 25th in Kampala!!!

Filmanthropy is all about giving a voice to the youth of countries where film programs are limited or do not exist, and we are so excited to share the beautiful work of these young and very talented Ugandans!
To learn more about this program:
N
ote:
You can support this film school program by donating to 303 Development Foundation Corp, a 501c3 tax deductible, not for profit supporting the Uganda Little League program. Send the check to 303 Development Foundation Corp at 366 Ardsley Street, Staten Island, N.Y. 10306